Welcome to The Hummingbird Assembly…
Our Intention Is…
To stimulate thought, create connection and expand consciousness.
Our Mission Is…
An assembly of people who will teach each other to find the miracle of joyful living from life's circumstance, to accomplish that which seems impossible.
Weekly gatherings are held and are mainly open discussion in the topic of the week, lead by Reverend Michelle Scrimgeour-Brown.
Topics range from The Universal Laws, Consciousness, Compassion and more.  Each gathering lasts approximately an hour and closes with optional energy healing. Donations are welcome but not required, so please come out and join us this week.
If you cannot join us in person, you may opt to view the gathering via "live streaming" on Facebook. As well, you may view videos of previous gatherings at https://www.facebook.com/hummingbirdassembly/.
Of course, nothing compares to your presence and participation, so please come out and join us. We would love to have you.
Sundays at 10:30am
Brain Injury Assn of Durham
850 King St W, Unit 24
Oshawa ON L1J 8N5
Plaza's lower west side
Why The Hummingbird?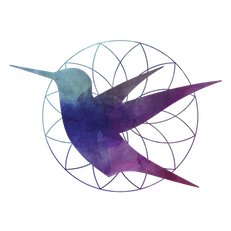 Hummingbirds represent the potential for greatness in the seemingly small ideas you may presently have.
The hummingbird is a symbol of adaptability. It helps us to accept change, to take new situations and circumstances into account with a lot of our emotional wings.
Hummingbird, as such, will enable us to doge through negativity in our lives, leaving to spiralling in the wake of our flight.
Join Us!
We would love to have you present. We think you will love being present. So tell us you are coming and we'll keep a welcoming eye out for you!